"It's amazing what a few weeks of this program has produced. I'm so thankful!"
"I'VE LEARNT THE MOST FROM THE EXERCISES YOU CAN USE TO MAKE YOUR HORSE STRONGER"
"I'VE ALREADY LEARNT SO MUCH FROM THE TRAINING! I'M REALLY HAPPY WE'VE CHOSEN TO GO DOWN THIS PATH"
"RIEN VAN DER SCHAFT HAS MADE A HUGE DIFFERENCE TO MY UNDERSTANDING"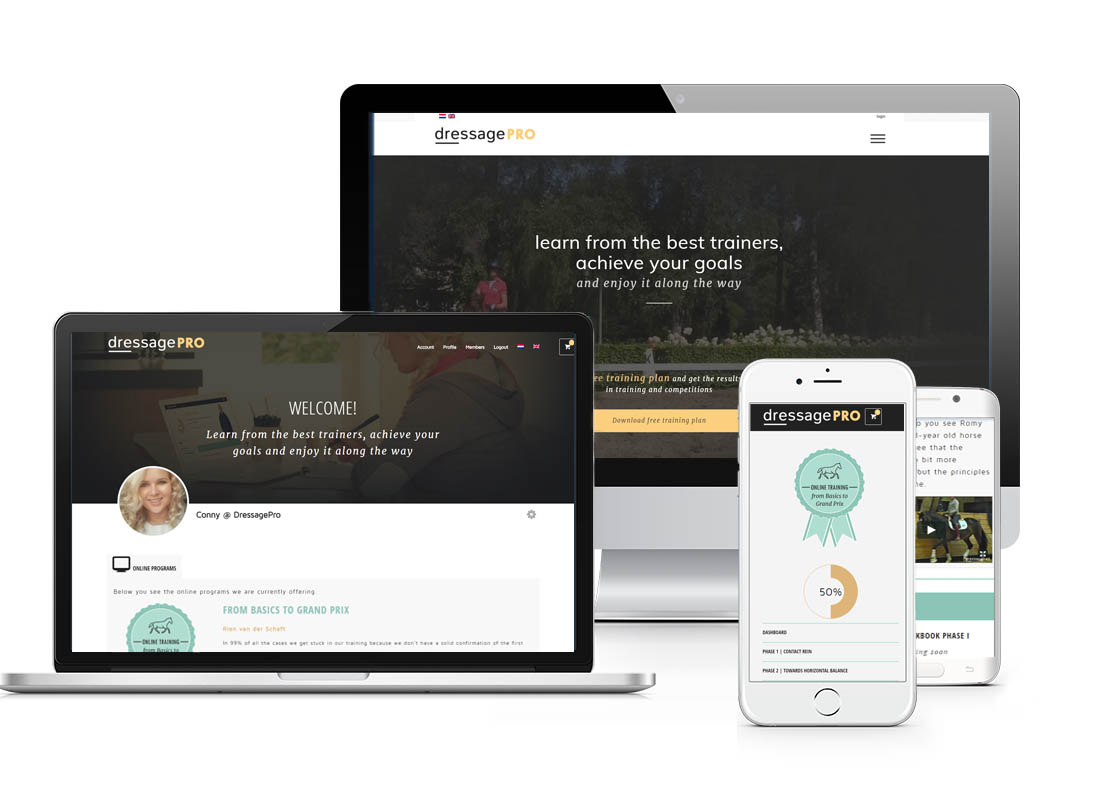 how does an online program work?
Every online program consists of several videos with detailed instructions.
With every online program comes a workbook you can download with summaries and assignments.
Questions about the course? Your trainer will be happy to answer your questions.
Follow the online program on any device, from anywhere in the world.
You can revisit the online program as often as you want and you can take as much time as you would like.
We only work with the best trainers, so you'll get access to the best knowledge and the best training methods.
which online programs do we offer?
we offer the following 4 programs: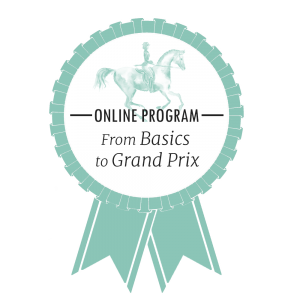 HORSE'S LEVEL OF TRAINING
From Basics to Grand Prix program
In this online program Rien van der Schaft will teach you which four phases of the training you have to go through to achieve the highest level.
Only when you go through each phase in the right way, you'll get a horse that uses his body in the right way and enjoys doing the work.
Rien is one of the best dressage trainers in the world and is recently appointed at chef d'equipe of the Dutch dressage team. Rien is well-known for his honest, friendly and logical training method.
Enrollment is closed right now. Next enrollment period is end of September 2017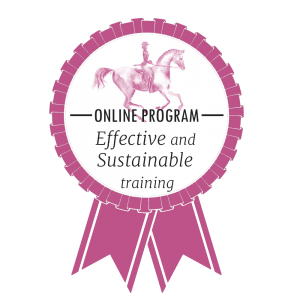 Effective

&

sustainable training program
How do you plan your workouts throughout the week? How do you train your horse in such a way that he becomes stronger, but you prevent injuries? And what do you have to pay attention to in your training when your horse has recovered from an injury?
Morgan Lashley covers these questions in our newest online training program. Morgan is veterinarian, FES-certified chiropractor and has studied osteopathy. She has done research on what the effects are of different head-neck positions and has specialized in rehabilitation.
Morgan has also been active as a dressage rider and has been part of the Dutch Juniors Dressage Team in 2000.
Enrollment is closed right now. Next enrollment period is end of August 2017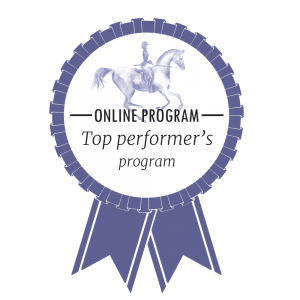 RIDER'S MENTAL PERFORMANCE
Top performer's program
dr. Rico Schuijers and Sanne Beijerman
What distinguishes the most successful riders from less successful riders? How do you become a professional rider and how can you achieve your goals? This new online program is for ambitious dressage riders who want to have the right mindset to give their best performance and to enjoy the process.
More information is coming up.
Enrollment is closed right now. Next enrollment period is end of October 2017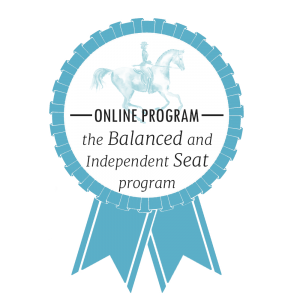 The balanced and Independent Seat program
My name is Conny and I am the founder of DressagePro.
Even though I'm an amateur rider, I've always been very ambitious. I realised that if I wanted to perform better, I needed to have access to the best knowledge. Unfortunately, when you have limited resources and you can't have a top trainer by your side, it becomes difficult to take your riding to the next level.
I therefore decided to collaborate with the best trainers and share their knowledge through online programs. Now every ambitious rider can learn how to train their horse in the right way, how to prevent injuries, improve their seat and get the right mindset for peak performance.
My riding has changed completely because of the online programs and I'm thrilled to say that many riders all over the world have the same experience.