A lot of horses become tight in the back,
when you ask for more collection. 
Many horses come against the bit and lose impulsion. You'll notice that the movement is no longer fluent and that the activity from back to front stagnates. 
This happens because…
Riders focus on a higher head-neck frame
A lot of riders try to get more collection by lifting the head-neck frame.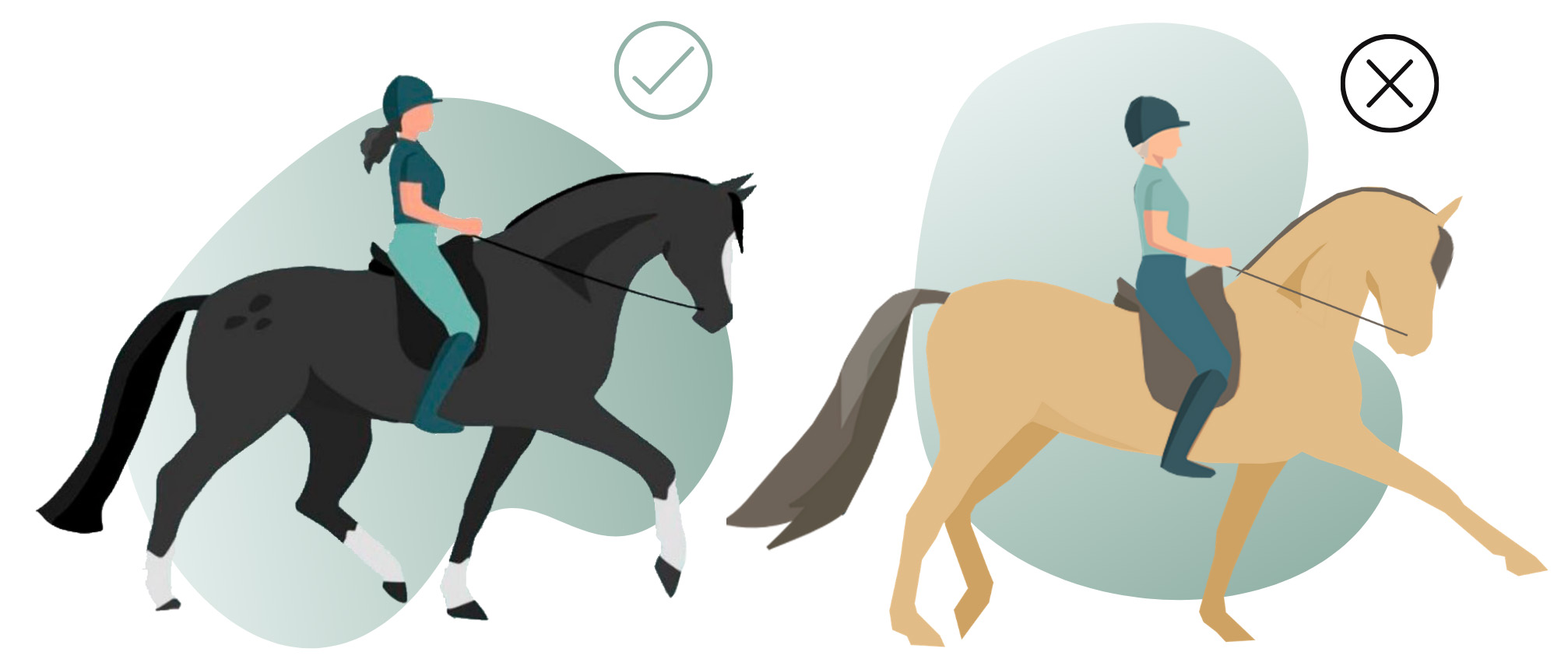 But this will lead to false collection...
That means you will get an elevated head-neck position, but you won't get an elevated forehand. 
And, as a result, the hind legs won't come under and you will lose the looseness in your horse's body.
False collection is not healthy for your horse
False collection won't lead to the right collection, but it can lead to injuries. 
Think of injuries related to neck, back and tendon problems due to tightness, too much weight on the forehand and jerky movements.
What you do want is relative collection
You want the hind legs to come under the body and that you feel a nice, light and even connection.
That you feel that the center of gravity is beneath you and that you feel that the activity stays within your horse.