Get the perfect connection
in just 4 steps
Reach the highest level without getting stuck
The DressagePro Academy is trusted by 5.000+ riders from over 35 countries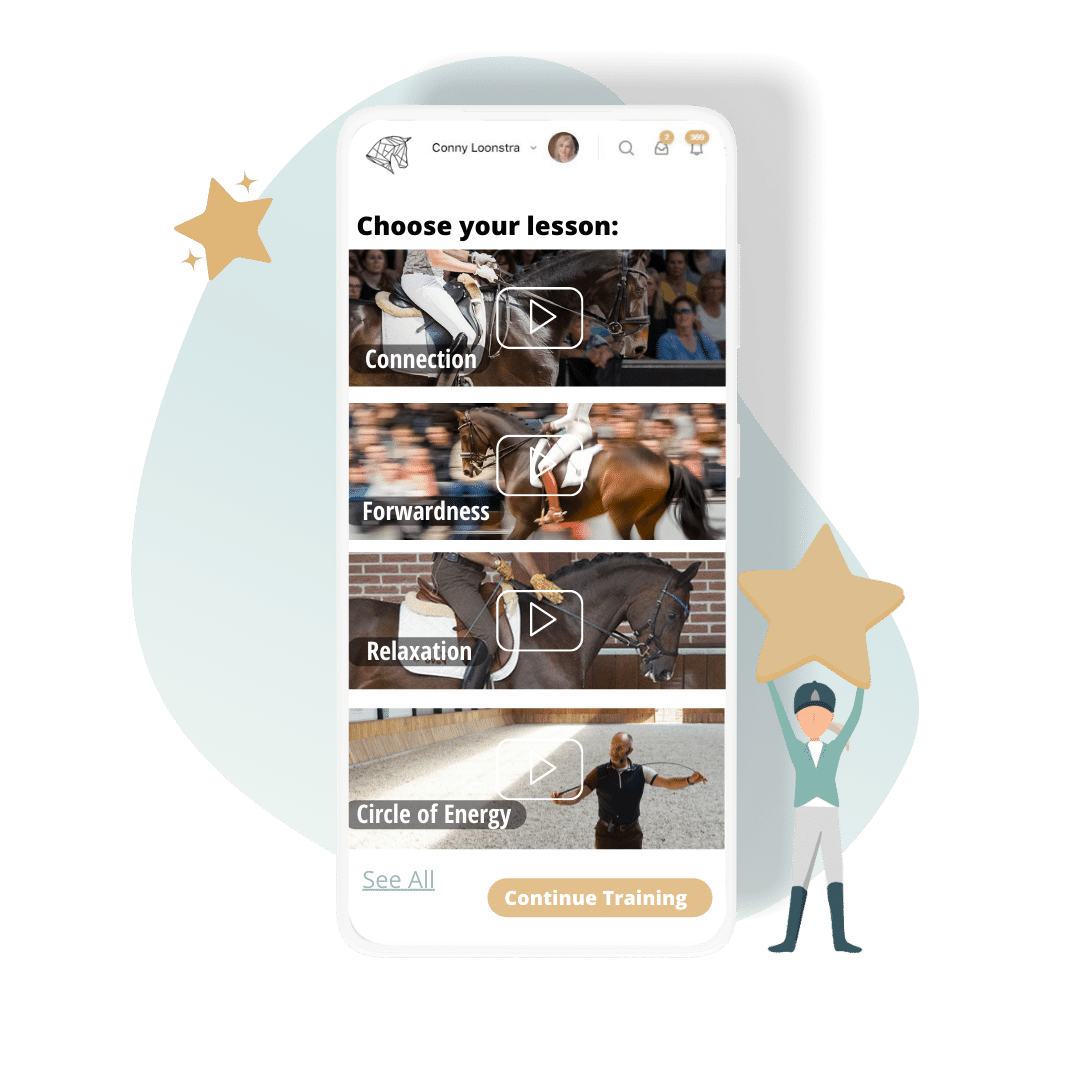 The DressagePro Academy is trusted by 5.000+ riders from over 35 countries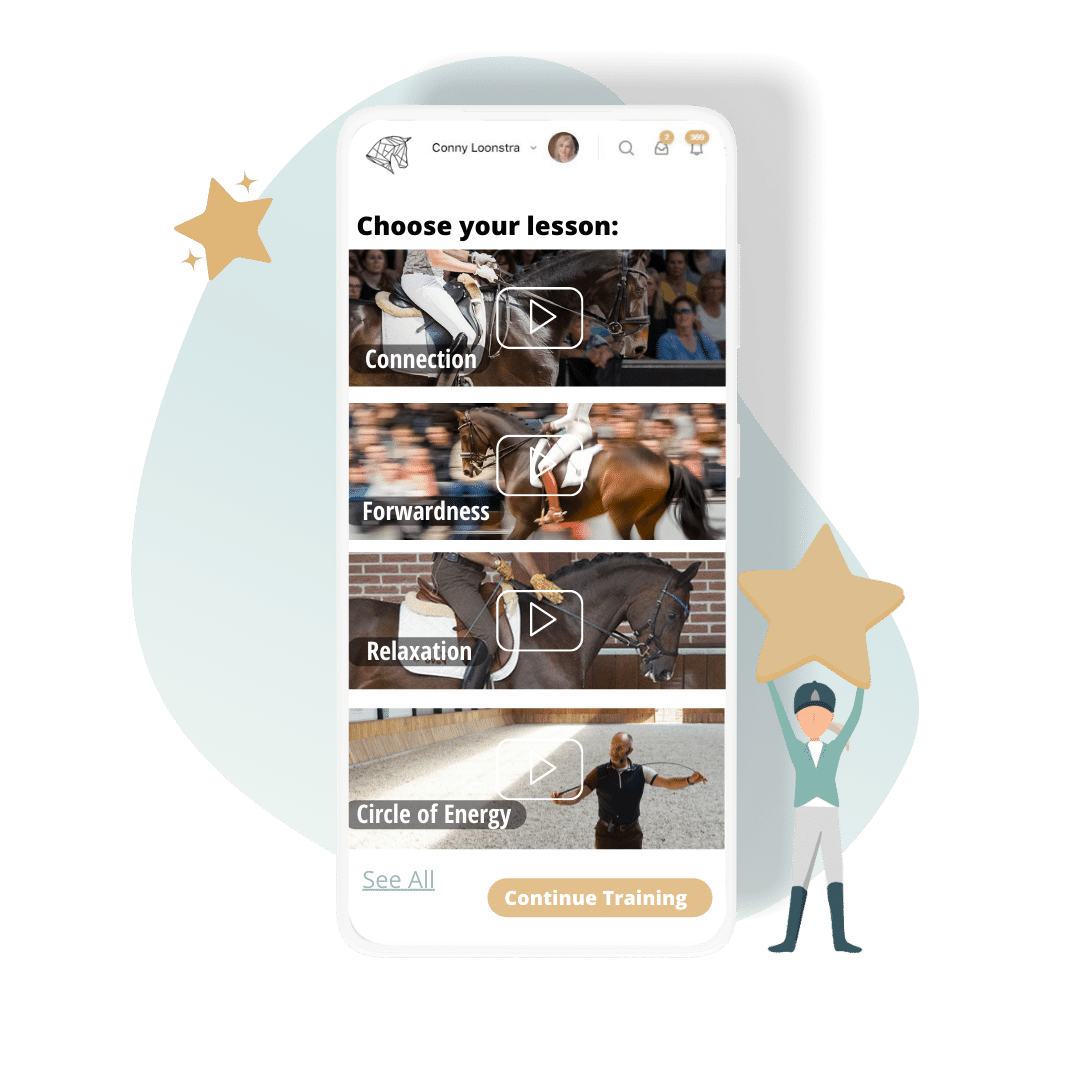 Get the perfect connection
Reach the highest level without getting stuck
"Rien makes everything very simple and divides the training into small steps. Every time he adds something new"
Francesca Newman
United Kingdom
This is for riders that...
don't want to force their horse into a "round frame".
It's for riders that want to reach the highest level without compromising the health of their horse.
"This way of training is so important if you want to keep your horse fit and healthy."
Mirjam Riet
The Netherlands
"I love Rien's system of working, it's very kind towards the horse!"
Kristen Schwaegerle
United States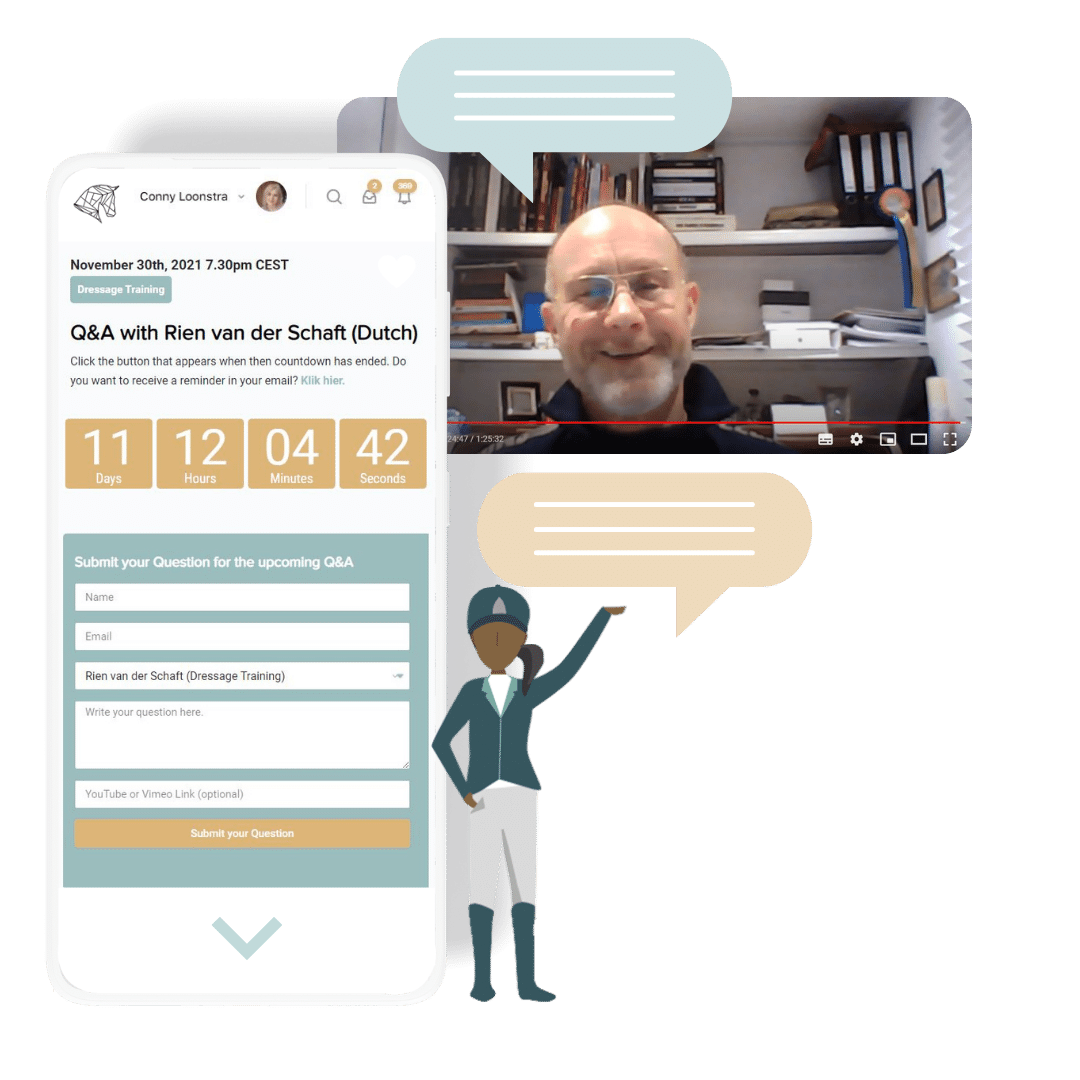 Professional & Personal Guidance
Rien van der Schaft will help you to reach your full potential, and a team of support heroes are available to assist you.
Join the Live Q&A's and send videos for feedback.
"It's very nice to review all the videos. My trainer has also noticed that my way of riding has positively changed."
Christel Deugd
The Netherlands
What you get in the DressagePro Academy
"The most valuable to me are the exercises that help to make your horse stronger."
Caroline op de Beeck
The Netherlands
More than 5,000 riders from over 35 countries went before you.
Share your thoughts and experiences in our community. Your fellow equestrians will be there for you!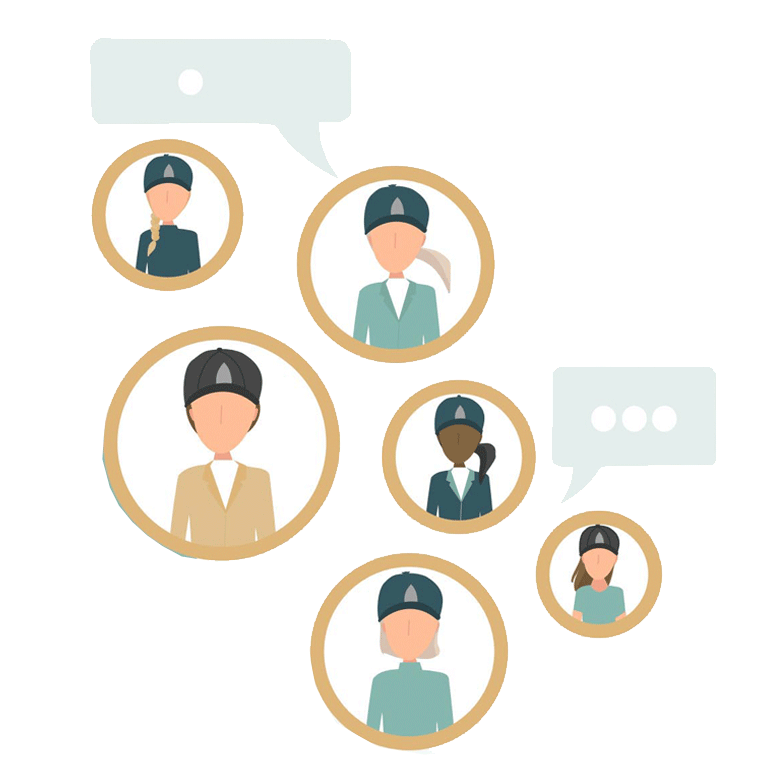 They can do it, and so can you!
"I didn't expect that my riding would improve with an online course, but it definitely has!"
Ans Sauberbreij
The Nettherlands
EXTRA: Get the Connection Challenge
Yup, that's right! Improving your connection within just 7 days.

When you join, you'll get this Challenge for fREE.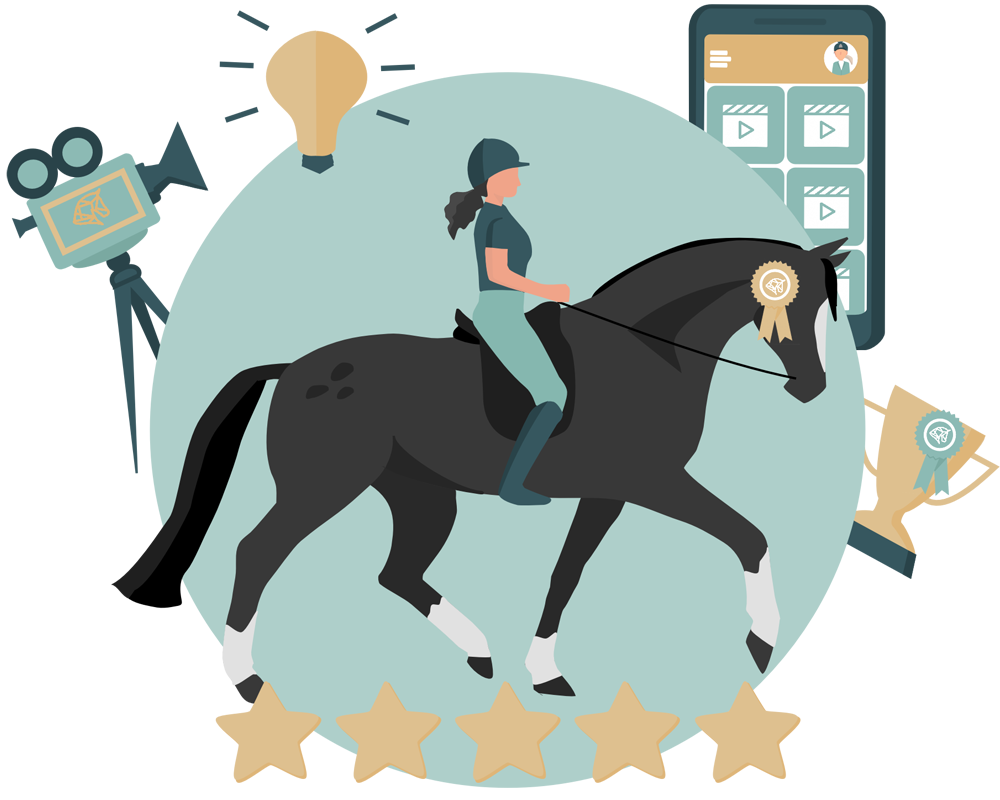 Frequently Asked Questions
Here you'll find the most frequent questions and answers. Do you have another question? Let us know in the chat below!
We've got riders and horses of all levels, people that visit riding schools, riders with green horses, all the way up to Grand Prix riders. However, to get the most out of this training, it will be useful if you have some basic knowledge about horse riding and dressage, but it's not required.
Big chance it does. Rien's method respects the way in which horses learn and it's developed in a way that your horse's body will become stronger over time. He has been training horses for over 45 years and he's never encountered a horse on which his method didn't work.
However, not all horses have the same level of talent, so sometimes it can take longer for one horse than for the other to improve his level. But Rien says that every horse can give you a good feeling and it doesn't matter how much talent he has.
Nope, this is a 12-month program. You'll pay in once or in 12 installments. This course ends automatically after one year.
Any doubts? We're always more then happy to help you out! You can either join the Live Q&A's with Rien or email us at info@dressagepro.com
Get Direct Access to the DressagePro Academy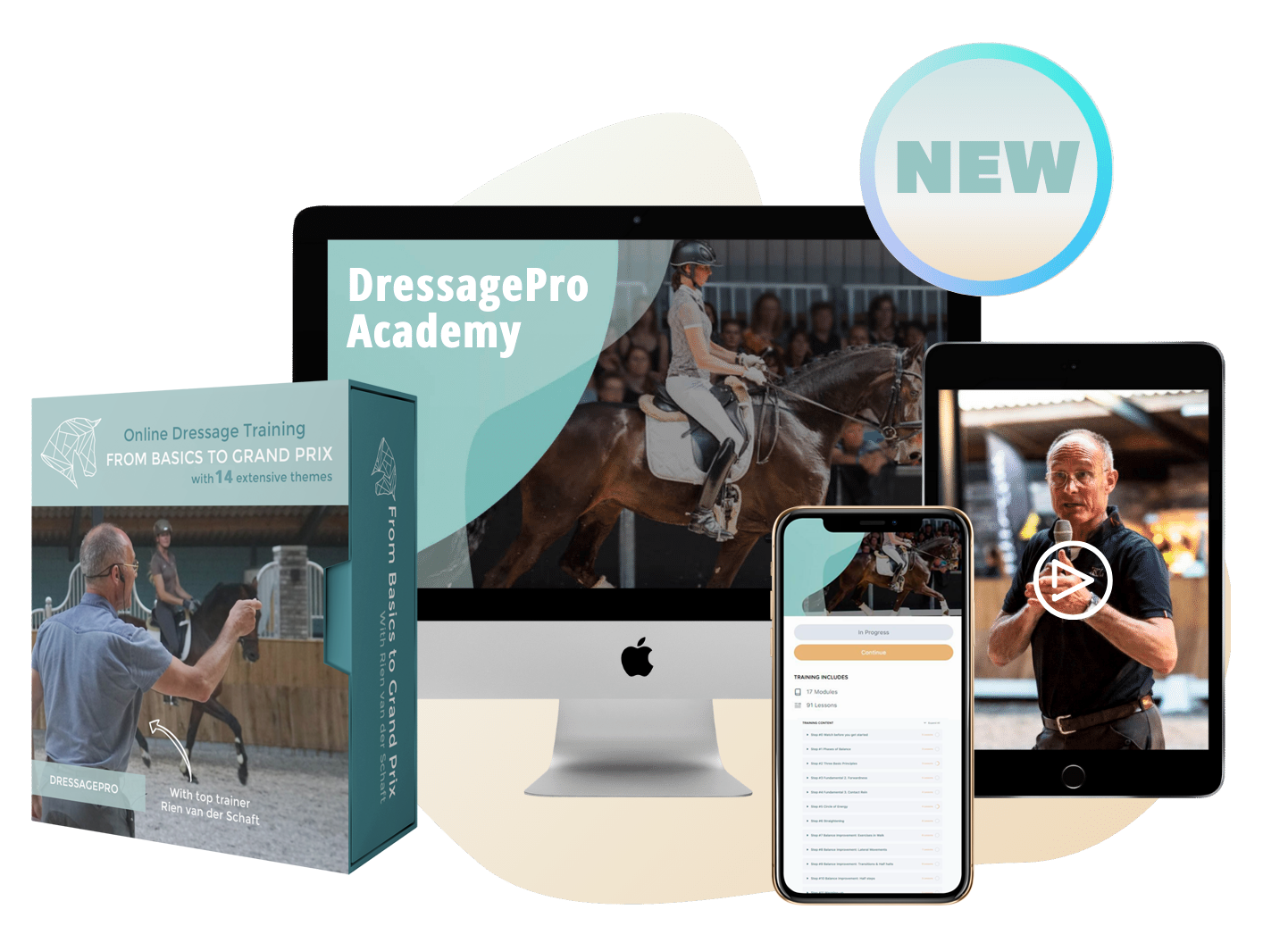 Get Rien's training Program for €299 Or choose the 12 installments of Only €29